Japanese Reconditioned best quality Used Truck Export / MONKY'S INC Canada division stock used Subaru Samber Supercharger Carry 4x4 mini truck
We export Cars Canada U.K. U.S.A. Sweden Netherlands Germany Slovakia Ireland all over world/This Division sells only 15years or more older Cars.
For Sale JDM Subaru Samber Supercharger 4x4 Mini Truck
660cc Supercharged Powerful 4x4 kei truck
STOCK NO : KS4SC-003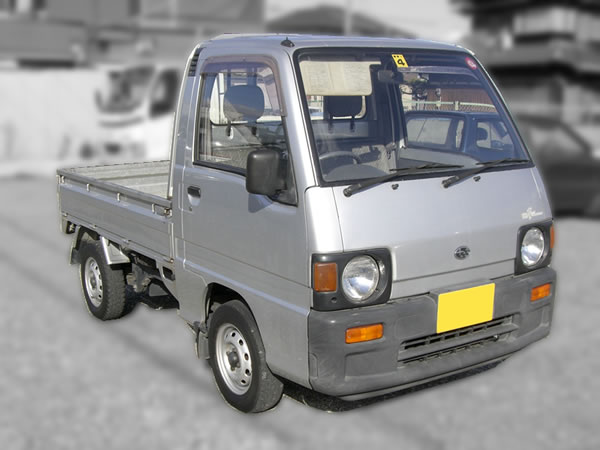 Japanese FASTEST MINI TRUCK Supercharged Samber
Stay your mouth pointer on each thumbnail to switching the image files.
Mileage ; Mileage Odo 61,000KM around 38,200Mile Color; Silver
Extra Low Gear + 5spd

Very Good Condition Supercharged Samber 4x4 Mini Truck Sale in Japan.
Can cruising over 120km/h constantly, top speed over 140km possible.
Actual test driving "MOVIE" is available on Youtube, MONKY'S INC CARS,

SuperCharged Subaru Samber 4x4 Mini Truck Test Driving Movie


This is most fastest and powerful mini truck 4x4 available in japan.
Available Suzuki Carry, Mitsubishi MINICAB, Honda Acty 4x4 Mini Truck at MONKY'S INC
and We can supply 40FT HQ / 5 to 7units Bulk order shipping to Canada and U.S.A.
For more details, Please enquiry us via "Enquiry Form"



Back To Subaru Used Cars, Truck Lists page
F.O.B Yokohama Japan 390,000JPY,
Enquiry via Stock Car Enquir Form