FOR SALE 1994 Celica GT4 WRC All Track AWD
Carlos Saintz 3SGTE Turbo WRC base Model
This is one of our stock performance japan used car for export, Toyota Celica ST205 GT4 WRC Version model used car.
1 of 2,500Units Available in the world, Rare WRC Version 3SGTE, Water cooled Intercooler, WRC style Rear Wing, etc
We export Toyota Celica ST205 ST185 TA22 TA27 All track 3SGTE 2TG you can import CELICA from japan at MONKY'S INC.
STOCK NO:ST205WRC-001
Picture gallery of 15years old vehicles which we sold to canada since 2002
Sold Vehicles Picture Sample Gallery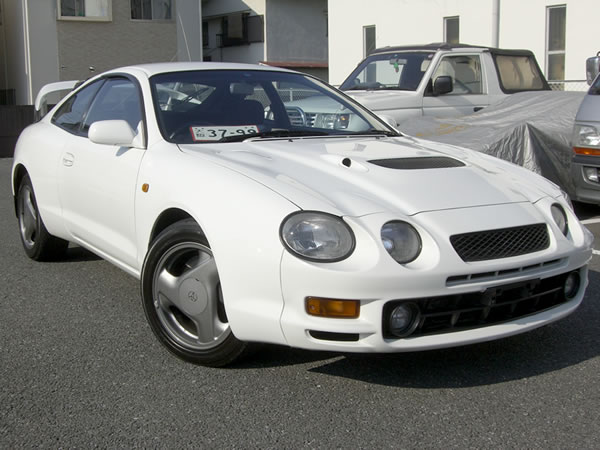 FOR SALE 1994 ST205 CELICA GT4 | GT-FOUR WRC
3SGTE WRC Version Model
Stay your mouth pointer on each thumbnail to switching the image files.
Mileage ; Mileage Low 95,000KM around 59,400Mile Color; Super White
P/S, P/W, P/M, AAC, 5spd trans

Original Condition, Low km, ST205 Celica GT4 "WRC" Version model rare in Market.
WRC Version Rear Big wing, WRC Version Front Hood,
1of 2,500units available in the world, Rare model.

For More detail informations available at the below LINK PAGES-

Before You send us your enquiry form, Please confirm that We offer 2 Different FOB price, With Services, or Without Services.
You can see the difference "With or without" here
THIS ST205 WRC Celica FOR SALE AT BASE FOB PRICE only.(No less fob price)
VEHICLE QUALITY AND PRICE TERMS AND CONDIITONS PAGE


Questions / Order / Enquiry by "Stock Car Enquiry Form"
MONKY'S INC CANADA CAR DIVISION